Missions are accomplished by taking small steps forward every day.
You need a digital fundraising agency help show you the way.

Your business is unique and deserves a strategy as special as your mission – that's why givingMD provides a distinctive diagnosis to help drive higher acquisition, loyalty, and reactivation

Your donors live online and so do we – with over 30+ years of fundraising knowledge, we'll put our learned best practices into building you the most advanced digital ecosystem possible

Economic uncertainty often leads to tightened belts, but givingMD is nevertheless finding success for our clients, using our innovative programs to drive record-level revenue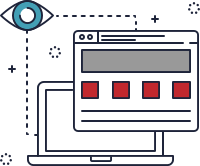 Your digital fundraising results are our priority.
In 2022, privacy concerns pose a large-scale challenge for nonprofits who rely on tried-and-true list-based acquisition and email appends.
Digital used to be an additional channel, additional touchpoint for appeals. At givingMD, we know digital is the muscle nonprofits have to both understand and begin to flex in 2022 and beyond.


3-Point Digital Fundraising
Health Checkup
To drive donor acquisition, where is your focus right now?
Think about the last time you bought something new or an investment you made that meant something to you. There is an element of discovery, then desire, then decision for every dollar spent and it is no different with donors.
We believe in casting your net on the other side of the boat. What if you could increase your volume further by knowing user intent and behavior before they are acquired as a name or a donor?
You've probably never said it that way, but our team uses it daily. Have you considered how to leverage your existing, already-invested time in digital asset development to be leveraged for behavior-based acquisition?
If you are a faith-based nonprofit, have you seen privacy restrictions to reach both new and existing donors?
Our clients are seeing significant restrictions to reaching new prospects as well as existing, long-term donors simply because of their Biblical content or approach.
Email platforms are increasingly concerned about privacy, leading many of our clients to hit spam inboxes in acquisition-related, list-based audiences.
Good news! There is light at the end of the tunnel. We're happy to learn more and provide a quick set of thoughts on your acquisition program. Our goal is to increase the good that this world needs, and your mission is part of that good!
What is the structure of your digital program?
That's great to have an integrated campaign! But what if you're missing entire audiences who are ready to give, including those who actively visit your site, search around topics that your mission services?
Excellent! Our next question is around what that focus is spent on with each channel?
We never fault a nonprofit for focusing on their mission first, then worrying about funding it next. That's our specialty! If you'd like to start a free dialog with us for some quick ideas, we are on-call anytime!
101 Mistakes Nonprofits Make and How to Avoid Them
Check out our chapter in a recent book where many top fundraising executives came together to provide a collective set of insights and actions for nonprofit teams to consider when building their program.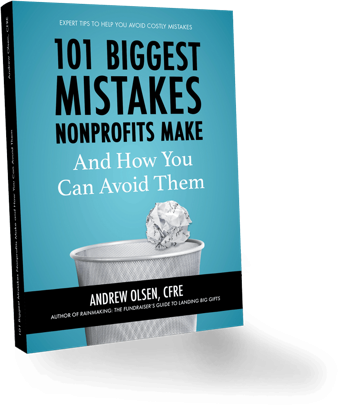 Download a free copy of 'What Nonprofits can Learn from the Amazon Experience'